Why Retaining Wall Installation Makes Financial Sense
Posted by: bestedge
Date: April 12, 2021
Why Retaining Wall Installation Makes Financial Sense
Today, builders in North Carolina sometimes opt to do retaining wall installation for an entire subdivision. This type of large construction project often produces excellent results. It frequently helps reduce waterproofing concerns within a neighborhood. This outcome, in turn, may boost the value of new homes. Subdivision-wide retaining wall installations also offer several other important benefits.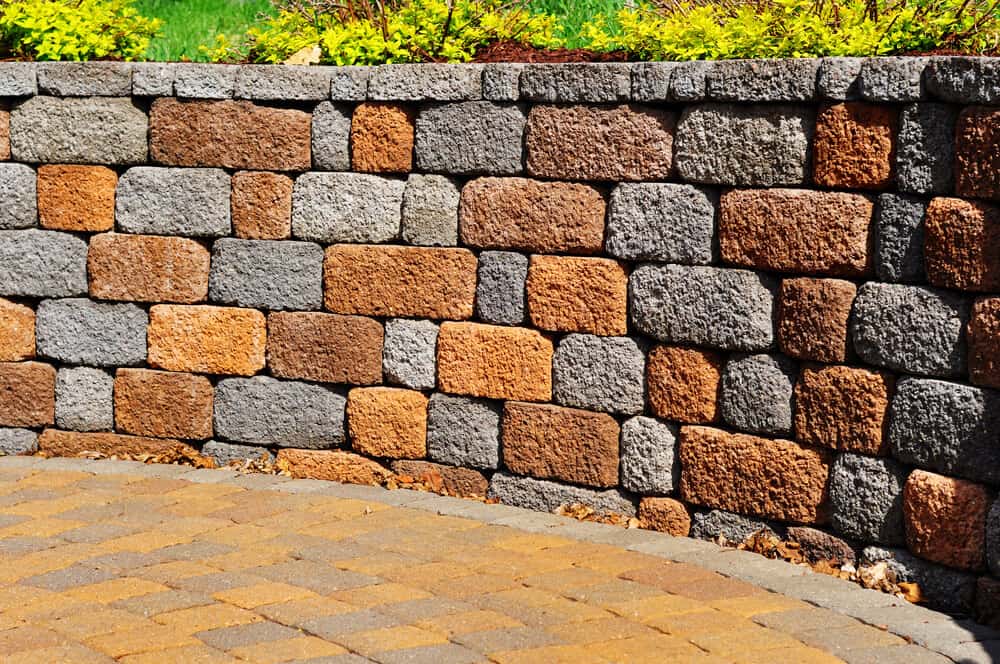 Retaining Walls as Waterproofing Tools
For centuries, human beings have used retaining walls to help control the flow of water. Additionally, in many parts of Asia and South America, terraced retaining walls promoted agriculture along steep mountain slopes. Today, these structures still assist many property owners in preventing erosion. Installing this type of wall sometimes prevents water runoff from damaging building foundations and other structures.
Include Retaining Walls Within Site Development Plans
Developers gain important advantages by considering every aspect of a new subdivision in advance. Managing water runoff and yard drainage issues proves essential, for example. In certain situations, grading hillsides and installing retaining walls during development assists large construction projects. By addressing a subdivision's retaining wall needs comprehensively, builders may create significantly safer, easier working conditions. Erecting a series of homes often proceeds more cost-effectively this way.
Real Estate Buyers Appreciate Pre-Installed Retaining Walls
Today, buyers sometimes prefer to purchase homes on hillsides already protected by retaining walls. A correctly placed waterproofed retaining wall may help prevent unsightly soil erosion problems. If often helps safeguard building foundations against pooling water. Additionally, well-graded surfaces provide more easily maintained spaces for installing outbuildings, yards, and gardens. Imagine the difference in mowing a level terraced yard compared with one on a steep slope?
Some Benefits of Subdivision-Wide Retaining Walls
When a developer considers the need for subdivision retaining walls comprehensively, a neighborhood avoids many potential water runoff problems. First, HOA covenants may create uniform guidelines for retaining wall installations. This practice often contributes to the aesthetic appeal of the neighborhood.
Second, planning for retaining wall installation comprehensively at the subdivision level often prevents future problems. Developers may create easements for the installation of a long retaining wall across multiple lots. Taking this step alone may prevent dissension and lawsuits at a later date.
Third, by considering water runoff issues comprehensively, a developer can lay out lots and roadways to help minimize residential flooding. New homes tend to command higher sales prices when a builder devotes attention to waterproofing and yard drainage issues. Sometimes new buyers lack the financial resources to install a retaining wall immediately. Also, a builder may view this structure as an essential component of the neighborhood infrastructure.
Assisting Well Established Neighborhoods, Too
Of course, residents in older neighborhoods also frequently discover benefits in considering this issue. In some cases, homeowners join together to install retaining walls across multiple tracts. They may combine resources to repair or replace an aging retaining wall. Taking this step helps property owners create eye-catching neighborhoods. It also helps ensure water runoff creates fewer drainage problems.
Retaining wall installation sometimes proves complex in a well-established development. Furthermore, individual landowners may need to address a variety of unique concerns. Yet in some cases, retaining walls provide excellent solutions for local yard drainage and erosion issues. Requesting a waterproofing inspection conducted by an experienced contractor offers valuable assistance to impacted homeowners.
Obtain Knowledgeable Retaining Wall Installations
Perhaps you've contemplated developing a new subdivision in the Greater Raleigh Area? Also, perhaps you simply need to coordinate the construction of several different retaining walls on a large tract? Furthermore, consider calling upon Drainage & Waterproofing Solutions, LLC. We'll install a single retaining wall or multiple retaining walls.
Our firm specializes in using retaining walls to help waterproof man-made structures. We serve clients across Raleigh, NC. We also provide this service in Fayetteville, Southern Pines, and outlying areas. Our business possesses expertise installing and repairing retaining walls for landowners.
We'll gladly assist developers and contractors seeking to prepare effective waterproofing plans for new construction. Yet we also help individual homeowners obtain effective solutions for waterproofing problems. Contact us at 919-508-7503 or 919-235-5219 to speak with us. We look forward to helping you!
Recent Posts
Contact Us
Meta