What are French Drains?
French drains are drains that capture water, divert it a certain distance, filter it through a gravel-laden channel, then deposit it to another area that typically has a heightened surface area. This redirects water and moves it to a place that will allow excess water to be removed.
The main advantage of these drains is the fact that they are self-contained and versatile. A french drain can be, for example, used in the middle of a yard where there are recurrent puddles. It can divert the water to drain in a larger region than the yard would allow preventing the accumulation of things like rainwater.
When it comes to waterproofing a basement, french drains become particularly useful in the way that they can divert and concentrate water. A french drain can be installed near one or more perimeter walls to divert water to another area.
Do French Drains Last Forever?
Unlike things like diamonds and love, a french drain does not last forever. Sediment, which includes everything from decaying leaf particles to dirt, will eventually clog a french drain until it becomes too restrictive to be used.
This means that a french drain does have a limited life span, but the good news is that replacing it tends to be relatively easy. Once the problematic area has been located by a waterproofing expert, the functionality of a drain can be restored.
Regular inspection is the major challenge for an owner of a french drain. We recommend having a bi-annual inspection.
How Does a French Drain Compare to Other Waterproofing Measures?
The french drain represents one of the most effective ways of removing a large amount of water from around your home and yard. It acts as a highway that is preferred by excess water, which in turn helps to ensure that large volumes of water do not harm your foundation nor your basement.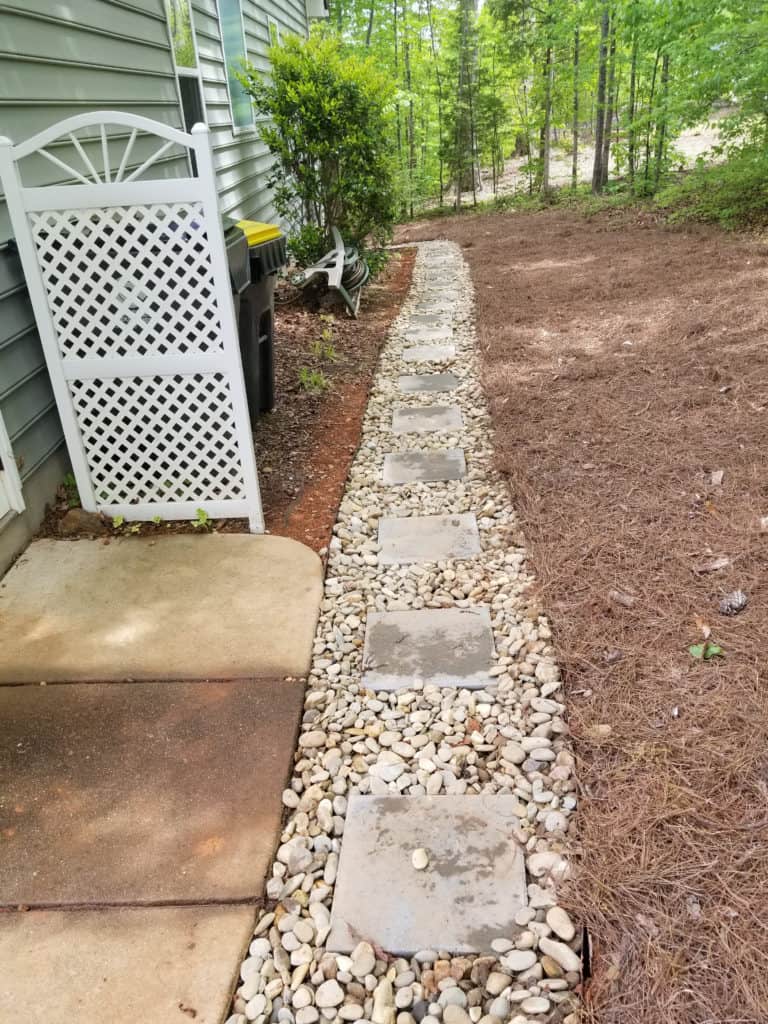 When compared to other solutions, this drain is an effective component for waterproofing your home. It does not, however, represent the end-all for keeping water out of your home or basement.
Small amounts of water may passively leak into your home. The best way to safeguard against this minor amount of water is to ensure that you have a plastic or stone barrier that seals water outside of your home.
The thing to understand about this is that each type of waterproofing works differently. The best solution requires protection against major and minor water infiltration. This helps your foundation and basement last much longer due to the reduced effects of erosion.
Do You Need a French Drain?
While the uses of a french drain are relatively straightforward, deciding when one is appropriate tends to be more situational. Your property's natural water drainage, the condition of your foundation (and basement if present), and a long list of factors will determine if a french drain will ultimately be the best choice to quickly and effectively route water away from your home and yard. For more great information about french drains, read our full guide to french drains!
In order to see the needs of your home, schedule a free evaluation. Drainage & Waterproofing Solutions, LLC takes pride in offering our customers effective, long-lasting waterproofing measures that will prevent the damage that uncontrolled water can do.
Call (919) 508-7503 to speak to us today.