As a new year begins, many Raleigh homeowners find themselves compiling lists of important resolutions. Also, these affirmations sometimes concern enhancing the comfort of residential property. For example, a Raleigh homeowner might decide to make significant investments in the family home this year. Did you know, perhaps the single most cost-effective change you might consider involves installing a sump pump (or a backup sump pump) in the basement? As a full-time
waterproofing company
, Drainage & Waterproofing Solutions LLC pays close attention to sump pump technology. Also, a growing number of builders routinely include these useful devices in new construction. Why? Sump pumps work 24/7/365 to help prevent basement flooding!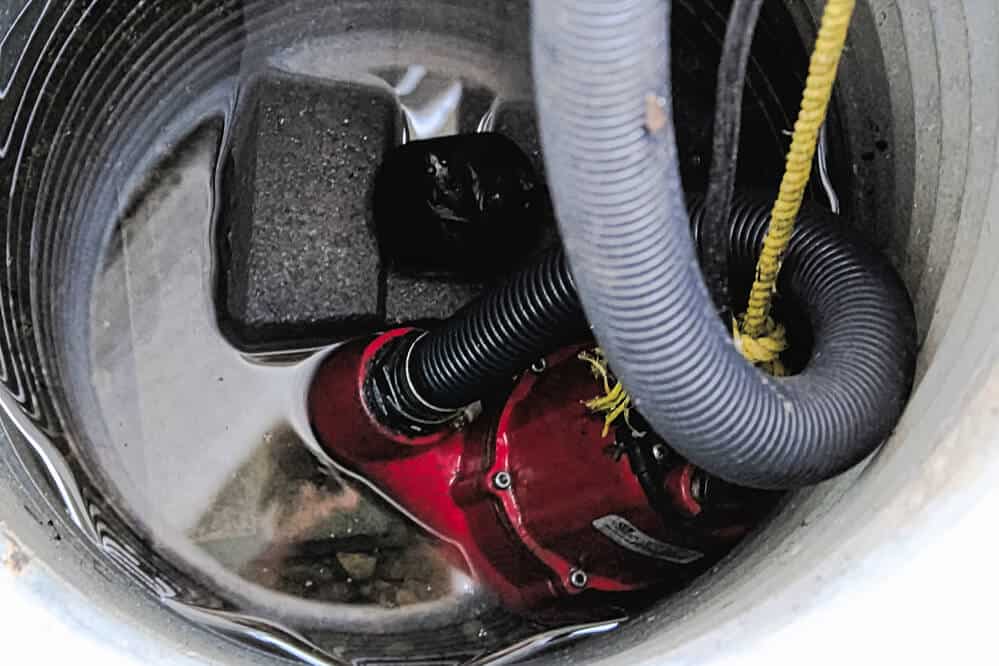 About Sump Pump Technology
A sump pump typically sits directly above or below a basement drain. It helps push water out of the dwelling through a wastewater drainage pipe. Also, this comparatively inexpensive device often performs an important role in preventing the formation of standing puddles in residential and commercial basements.
By helping ensure basements won't become dank, uncomfortable, wet locations, a well-maintained sump pump more than pays for itself! Many homeowners seek professional sump pump installation services. Also, it usually makes sense to ask a waterproofing technician to periodically inspect and clean the sump pump, also. Over time, this hardworking piece of equipment requires periodic maintenance to remain fully effective. Leaking water often carries along tiny pebbles, dust particles, and other debris. Also, the sludge will accumulate over time, and may eventually impair the operation of the sump pump.
Your New Year's Resolutions: Three Reasons to Include Sump Pump Installation
Why does obtaining sump pump installation (or maintenance) services deserve a place on a Raleigh area property owner's resolution list? (Admittedly, this goal does not usually generate in most individuals the same enthusiastic level of interest as more exciting aspirations. Earning extra income, losing weight, or traveling to exotic vacation destinations usually appeal to more people!)
Yet a simple sump pump offers solid value. Owning a reliable one might help you prevent some unwelcome bills later in the year!(1) Consider three excellent reasons to include the installation and/or maintenance of this item on your current action list:
1. A sump pump works around the clock.
This simple device pumps water reliably. Since water will drain downhill to collect in the lowest level of the home, a sump pump may prevent basement flooding. Also, imagine how pleased you'll feel that you maintained your home's sump pump in good working order if you ever awaken one morning to discover a water pipe in the basement sprung a leak during the middle of the night!
2. Sump pumps function cost effectively.
The Angie's list website reports in 2012 the average sump pump replacement cost in the United States hovered in the low $400 range. Most homeowners still pay less than $600 for this technology.(2) With proper care, this device should continue working for up to a decade. A modest pro rated annual investment of $50 to $60 a year in sump pump technology helps some households prevent very expensive basement flooding.
3. In some cases, a sump pump represents the first line of defense against water damage.
Numerous strong reasons suggest property owners in the Greater Raleigh Area should consider a persistently wet basement a potentially significant safety and health issue. Also, the list of problems caused by water standing in a basement over extended periods of time proves extensive. Additionally, some of the most significant hazards include:
Wet, damp, uncomfortable indoor conditions;
An environment conducive to mold and mildew growth;
Damage to fabrics, drywall, wood, cement, and masonry in the home;
An increased risk of insect infestations (e.g. termites attracted by rotting wood, and some species of mosquitoes attracted by wet indoor environments);
The loss of potentially useful floor space in the basement, and more.
By helping a property owner keep the lowest level of a residence (or a commercial building) dry and comfortable, a simple sump pump often prevents literally tens of thousands of dollars worth of damage.(3) The small cost of maintaining this tool in good working order sometimes yields extraordinary benefits!
Further Information
As issues of global warming and climate change assume prominence in news headlines, the waterproofing of residential and commercial realty poses a particularly important consideration for property owners in North Carolina. Also, to obtain experienced assistance with sump pump installation and maintenance (or with any other structural waterproofing and yard drainage issue), simply contact Drainage & Waterproofing Solutions LLC in the Greater Raleigh Area. We also serve customers throughout Southern Pines, Fayetteville, and outlying communities. Lastly, Dial 919-235-5219 to schedule a convenient appointment now.
Helpful Resources
1. https://www.drainagenwaterproofing.com/category/sump-pumps/
2. https://www.angieslist.com/articles/how-much-does-sump-pump-replacement-cost.htm
3. https://www.drainagenwaterproofing.com/basement-moisture-control/