Homeowners: Six Key Points About Sump Pumps And Insurance Protections
Posted by: bestedge
Date: November 12, 2020
Sump Pumps – Today, homeowners across North Carolina widely appreciate the need for adequate property waterproofing. Even a limited water backup incident sometimes produces thousands of dollars of damage. By working closely with an experienced waterproofing firm, residents obtain assistance in reducing water intrusions risks. In many cases, an expert will advise a property owner to install a sump pump and a backup pumping system.
Although rare, sump pump failures do occur sometimes. Have you taken steps to protect yourself from property losses in this situation? Knowing six key pieces of information proves helpful.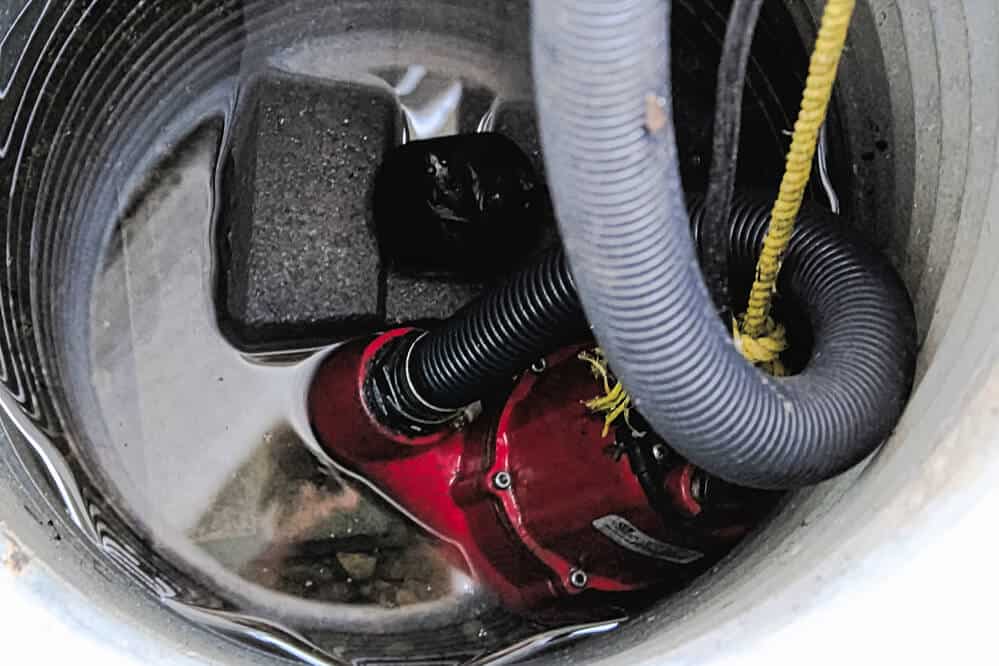 Avoiding Water Damage Losses
A sump pump in a basement or a laundry room may help prevent costly water backup losses. In some cases, a broken water pipe or a leaky hot water heater causes expensive damage. When water begins pooling in a home, the sump pump helps channel this runoff safely outdoors.
Unfortunately, sump pump failures (while infrequent) do entail considerable expense. Water readily damages floor coverings, appliances, and furniture. Additionally, malfunctions sometimes require drywall replacement. Property owners may need to conduct mold testing after this type of incident.
Six Key Points
The topic of sump pumps and insurance sometimes appears complicated. Waterproofing companies urge customers to investigate this subject before an emergency arises. Also, ensuring adequate protection for your home against water damage proves important. Additionally, knowing six vital pieces of information assists most homeowners in North Carolina:
1. Many Modern Sump Pump Brands Include Warranties
Fortunately, most high-quality sump pumps arrive with manufacturer warranties. Also, these contracts help protect purchasers against faulty pumps and components. Also, always retain this documentation (in case you need it later if the pump malfunctions). Remember to check the time period covered by the product warranty.
2. Homeowners Insurance Typically Doesn't Cover Sump Pump Failures
What happens if a pump stops working unexpectedly and water damage results? Typically, a homeowner's insurance policy won't cover this type of loss. You'll usually require a special policy rider to obtain protection against water damage.
3. Obtain a Policy Rider to Cover Water Backup And Sump Pump Failure
Some insurance companies offer policy riders covering water backup and sump pump failures. Sump pumps usually don't fail. Yet losses may prove catastrophic when a breakdown occurs. This type of rider generally costs an extra $50 to $250 in premiums annually.
4. An Equipment Breakdown Endorsement Helps Replace Damaged Sump Pumps
Homeowner's insurance policy riders for water backup and sump pump failures don't cover sump pump replacement costs. Also, look to manufacturer warranties for this protection. Additionally, purchasing a separate homeowner's equipment breakdown endorsement offers additional coverage, too. Furthermore, make sure the rider specifies coverage for residential sump pumps.
5. Did Sump Pump Failure or Flood Damage Occur?
If flood damage or basement leaking harms your home (as opposed to a sump pump failure), insurance usually won't cover the loss. Also, an adjuster makes this critical determination. Furthermore, consulting with your attorney may prove helpful if you feel coverage was denied unfairly.
6. You Must Perform Sump Pump Maintenance to Recover For a Pump Failure Claim
Consider keeping a sump pump maintenance logbook. Record measures are taken to test and maintain home sump pumps as they occur. Also, note the date. Additionally, this documentation proves valuable if the pump ever fails. An insurance adjuster may demand proof that you regularly took steps to maintain the equipment.
Request Affordable Waterproofing Assistance
Furthermore, do you have concerns about the reliability of your home's sump pumps in NC? Drainage & Waterproofing Solutions, LLC offers valuable assistance! We help customers in Raleigh, Southern Pines, and Fayetteville (and outlying areas). Additionally, ask us to assist you in waterproofing your home or business effectively.
For example, we sometimes recommend the installation or replacement of residential sump pumps. Also, our company assists customers in maintaining dry, watertight basements, and crawl spaces. We work closely with customers to help them develop long term waterproofing plans.
Our company offers a full range of waterproofing services. We possess personal familiarity with conditions in this region of North Carolina. Contact us online, or call us at 919-508-7503 or 919-235-5219. Lastly, we look forward to meeting you!
Recent Posts
Contact Us
Meta